OUR MANAGEMENT TEAM
Leadership with Proven Experience

THOMAS L. EGAN
President and Owner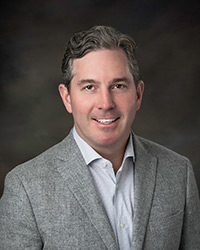 Tom started his career in the precast industry in 1985 as a laborer, when his Father, Tom Egan, Sr., purchased American Concrete Products. In the early 1990's, after graduating from the University of Nebraska, he joined the project management team at Enterprise Precast Concrete in Omaha, advancing to Sales Manager and then to General Manager. In 2002, he purchased the assets of the parent company, Enterprise Properties, Inc., and expanded the footprint of the company to Texas and Kansas. Today, the company operates a diversified group of precast companies and production facilities which include: Enterprise Precast Concrete (Omaha, NE and Corsicana, TX and Kansas City, KS); American Concrete Products (Omaha, NE and Dallas, TX and Kansas City, KS); and Enterprise Transport, Inc. (Omaha, NE). Tom is active and holds positions in a number of industry associations and community based organizations including the Prestressed Concrete Institute, American Concrete Pipe Association, Universtiy of Nebraska College of Engineering and Technology, and Creighton Prep.

JOHN AREHART
Vice President of Architectural Division
General Manager, Corsicana, Texas Production Facility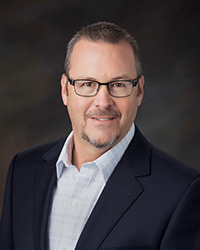 As Vice President of the Architectural Division, John Arehart leads and oversees Enterprise Precast Concrete. John started with the organization in 1989 as a member of the traveling patch and repair crew, and quickly worked his way up through the company. He has held the positions of Project Manager, Chief Estimator, Operations Manager and General Manager. John is the General Manager of the Corsicana, TX site and Vice President of the Architectural Division for Enterprise Properties.
John has been involved in the Precast Concrete Institute since Enterprise joined in 1993. He served on several PCI committees, was chairman of the architectural services and manual committee from 2011 to 2014 and severed on the PCI Board of Directors in 2009 and 2010. John is currently serving on the Executive committee for PCI Midwest chapter, and has served as its Past Chairman. In 2020 John was designated as a 'PCI Fellow' for his contributions to the industry in advancing design, education, production, research, and quality. John credits PCI and its producer members willingness to collaborate for much of the growth Enterprise has experienced.
Click here to see a one-minute video biography for John

SAM KAKISH, PE
Vice President and Engineering Manager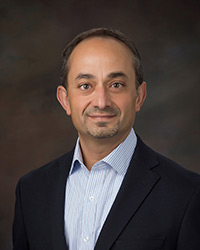 Sam's long and distinguished career as a precast engineer began when teaching undergraduate students the principals of engineering at UMASS while working on his masters. He holds a doctorate in engineering and an MBA degree from the University of Nebraska where he served as an adjunct professor. Sam joined Enterprise in 1997, his responsibilities increased through the years to lead all engineering activities for Enterprise Properties companies. He is a registered professional engineer in multiple states and an active member in several professional organizations and committees.

SHAWN WENTWORTH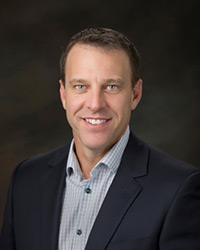 General Manager, Omaha, Nebraska Production Facility

Shawn Wentworth is General Manager of Enterprise Precast Concrete for the Omaha, Nebraska Office and Production Facility. Prior to his 2020 promotion to General Manager, Shawn had been serving as Director of Business Development for Enterprise Precast Concrete, leading their Nebraska, Iowa, and Colorado markets since 2011. Utilizing his backgrounds in engineering, sales, estimating, project management, and field services, Shawn handles the responsibilities for all operations in the Omaha Facility. Shawn is also involved with PCI Midwest, PCI Marketing Committee, Altus Group as well AIA-NE, AIA-IA, and DBIA-NE committees. He is a Board Member of the American Concrete Institute's Nebraska Section.

BRANDON HUMLICEK
Operations Manager, Omaha, Nebraska Production Facility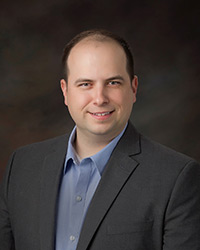 Brandon graduated in 2007 from the University of Nebraska -Lincoln with a BS in Construction Management. Upon graduation, Brandon worked for a General Contractor before starting his career in precast. In 2009, he began working as a project manager for a steel and precast erection company before joining the Enterprise family in 2011. He was hired as part of the estimating and project management team and was quickly promoted to Operations Manager. As Operations Manager, Brandon supervises the estimating and project management team as well as overall day to day operations. His over ten-years of precast experience, while working on both the erection and fabrication sides, gives him an extensive background and expertise for the precast building model.

SCOTT DAVIS
Operations Manager, Corsicana, Texas Production Facility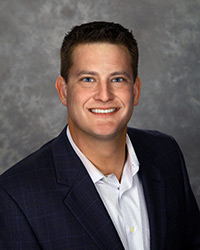 Scott's precast career began as a laborer in the summer of 1999. Unflagging hard work and a driven mindset rapidly advanced him into management roles including Production Manager, Quality Control Manager and Plant Manager; he currently serves as Operations Manager for Enterprise Precast Concrete of Texas. His career began in Tennessee, has taken him to California and finally to Texas in 2012 as Plant Manager for Enterprise Precast Concrete's most recently established office and production facility. Scott's progressive career has made for a great fit in his current role as well as with the multiple committees on which he serves with for PCI.