LEED AND PRECAST (Q&A / CHECKLIST)

1. WHAT IS LEED?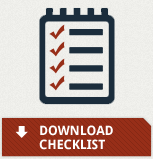 The U.S. Green Building Council (USGBC) developed Leadership in Energy and Environmental Design (LEED) Green Building Rating systems to assist with market transformation to a more stable, efficient, and environmentally sound approach to design and construction. The LEED products are voluntary, consensus-based systems used as standards for certification and design guides for sustainable construction and operation.
LEED includes a growing portfolio of rating products serving specific market sectors:
New Construction (LEED-NC)
Existing Buildings (LEED-EB)
Commercial Interiors (LEED-CI)
Core & Shell (LEED-CS)
Homes (LEED-H)
Neighborhood Development (LEED-NH)
Note: With its rigorous metrics, LEED rating systems are emerging as a key means to measure sustainable design practice. Other paths include Green Globes and Energy Star.
2. HOW DOES LEED-NC WORK?
The LEED-NC rating system assigns points to aspects of sustainable performance in six categories:
Sustainable Sites
Water Efficiency
Energy and Atmosphere
Materials and Resources
Indoor Environmental Quality
Innovation and Design
To achieve LEED certification, project teams must satisfactorily document achievement of all the LEED prerequisites and a minimum number of points. Project teams submit design concepts and plans to the USGBC, often assisted by a LEED Accredited Professional (LEED AP). USGBC assigns an expected rating to the project, and gives a formal rating after the team completes a construction submittal.
3. HOW MANY POINTS ARE REQUIRED FOR A PROJECT TO BE LEED-NC CERTIFIED?
LEED-NC certifies buildings to four levels of increasing sustainable performance: Certified (40–49 points), Silver (50–59 points), Gold (60–79 points), Platinum (80 plus points)
4. HOW DOES PRECAST CONCRETE CONTRIBUTE TO LEED-NC RATING POINTS?
Precast concrete:
minimally disrupts the site (area and time)
reduces damage to drainage paths and natural habitats
increases open area when multi-level parking structures are used
reduces the heat-island effect because of concrete's light color
improves energy efficiency and thermal comfort
reuses and recycles formwork, keeping materials out of the landfill
can be reused or recycled
can use recycled materials such as steel or some forms of insulation
is generally made from materials that are extracted and manufactured regionally
does not need to be sealed or painted
5. WHAT LEED-NC POINTS DOES PRECAST CONCRETE CONTRIBUTE TOWARD?
Precast concrete and other materials contribute to LEED points by providing performance and properties that are measured by the LEED rating system. The use of precast concrete can contribute to multiple LEED points, depending on the specific project (see LEED Project Checklist).
6. HOW CAN PRECAST CONCRETE REDUCE THE HEAT-ISLAND EFFECT DESCRIBED IN THE LEED SUSTAINABLE SITES CREDIT (SSC7.1 & SSC7.2)?
Sustainable Sites credit 7.1 and 7.2 are intended to reduce heat islands, meaning the thermal gradient difference between developed and undeveloped areas. The heat-island effect is partially attributed to the dark surfaces of roofing and paving, and the additional heat in developed areas increases HVAC loads and contributes to the creation of smog. Reducing heat islands minimizes impact on microclimate and human and wildlife habitat.
Precast concrete parking structures that place at least 50% of the spaces under cover (for example, underground, under a building, or under a deck or roof) can reduce this effect. Any roof used to shade or cover parking must have a solar reflective index (SRI or albedo) of at least 29. In addition, high-albedo vertical precast concrete wall surfaces reduce the heat-island effect.
7. DO RECYCLED MATERIALS IN PRECAST CONCRETE (STEEL CONTENT, ETC.) CONTRIBUTE TO LEED POINTS?
Yes, under the recycled content credit MR 4.1 and 4.2.
8. IS THE 500-MILE-RADIUS REQUIREMENT FOR LOCAL-MATERIAL CONTENT LIMITED TO THE FINISHED PRECAST CONCRETE PRODUCT, OR DOES IT ALSO APPLY TO THE RAW MATERIALS?
Credit MR 5.1-5.2 applies to all materials extracted, processed, and manufactured within a 500-mile radius of the project site.
9. HOW CAN PRECAST CONCRETE CONTRIBUTE TO INNOVATION AND DESIGN IN LEED?
Projects earn Innovation and Design credits when they demonstrate exemplary performance in a recognized LEED credit area, or bring new approaches and technologies such as carbon-fiber reinforcing that reduce weight and embedded energy and advance sustainable design. Because of its significant contributions to LEED, and its inherent green characteristics, precast concrete offers an excellent platform on which creative project teams can base their sustainable design plans.
10. HOW DOES PRECAST CONCRETE CONTRIBUTE TO THE UNDERLYING SUSTAINABILITY CONCEPT OF "REDUCE, REUSE, RECYCLE"?
By reducing the amount of materials and the toxicity of waste materials
Precast concrete can be designed to optimize (lessen) the amount of concrete used in a structure or element
As one example, the use of carbon-fiber reinforcement or insulation can reduce:
Amount of concrete needed in a precast concrete panel
Weight of a precast concrete panel
Transportation cost of precast concrete panel
Amount of energy used to erect a precast concrete panel
Precast concrete generates low amounts of waste with low toxicity
2% of the concrete at a precast plant is waste
95% of the waste is used to manufacture new panels
By reusing products and containers and repairing what can be reused
Precast concrete panels can be reused when buildings are expanded or dismantled
Concrete pieces from demolished structures can be reused to protect shorelines
Wood or fiberglass formwork used to make precast concrete products is generally reused 40 or more times
Concrete and steel have practically unlimited service lives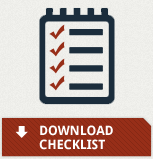 By recycling as much as possible, including buying products with recycled content
Wood and steel forms are recycled when they become worn or obsolete
Virtually all reinforcing steel is made from recycled steel
Insulation contains partially recycled material
Concrete in most urban areas is recycled as fill or road base
Source: Precast / Prestressed Concrete Institute