Kirk Family YMCA Lyric
Kansas City, MO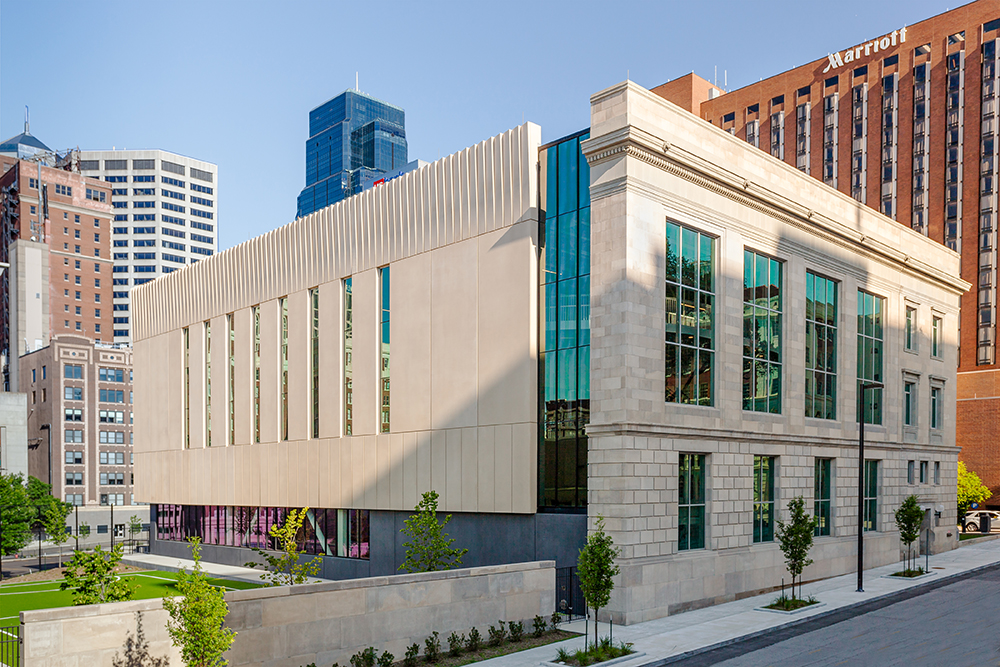 PROJECT:
Kirk Family YMCA Lyric
DESCRIPTION:
This historic (but underutilized) Lyric Theatre in downtown Kansas City was transformed into the YMCA's new downtown location to serve this flouring community. Maintaining the iconic façade on the south elevation on the original 1926 facility was a priority.
Structural precast components were used to build out the footprint of the new building. Structrual gray precast panels were installed on the west elevation and then faced with natural stone to maintain consistency with the original façade.
The newer north and east elevations were designed with a modern façade. This was achieved with 18,106 square feet of white and charcoal colored architectural precast cladding and insulated panels with an acid etch finish. These are highlighted by a distinguishing series protruding architectural precast fins. The contemporary façade is symbolic of how this older era facility will have a new purpose and relevance for many decades to come.
LOCATION
Kansas City, MO
RECOGNITION
2022 Kansas City Business Journal Capstone Award – Best Adaptive Use Project

2022 PCI Design Award (H.M.) – Best Sustainable Design Project
2021 AIA Kansas City Merit Award
2021 AIA Kansas Design Award (H.M.) – Preservation / Adaptive Reuse
ARCHITECT
BNIM Architects
CONTRACTOR
JE Dunn Construction
PHOTOGRAPHY:
Jacia Phillip | Arch Photo KC
CASE STUDY:
Click here to view a 2-minute project case study video