JE Dunn Headquarters
Kansas City, MO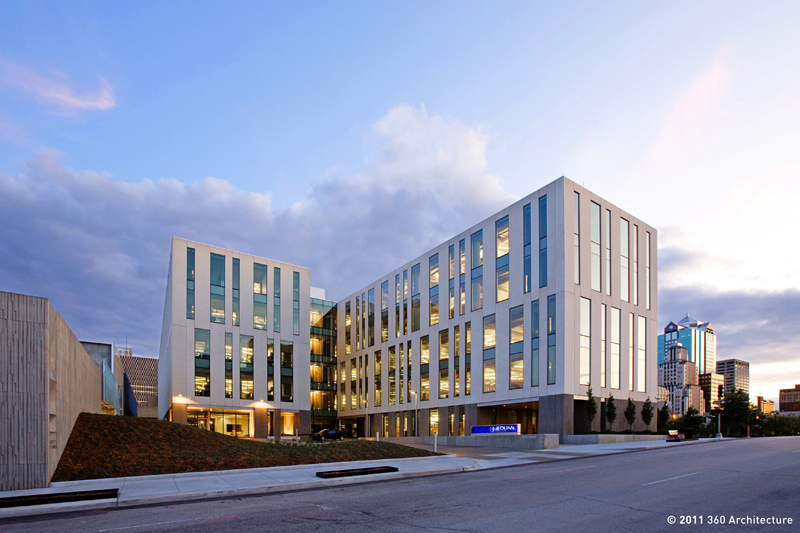 PROJECT
JE Dunn Headquarters
DESCRIPTION
Use of 38,000 square feet of insulated precast concrete sandwich panels provided an attractive and complete wall panel system through gray colored architectural precast panels with a linear form liner design. In contrast, the upper levels of the building showcase flat panels with white cement and acid etch finish. The interior face of these sandwich panels was left exposed with an acid etch finish.
LOCATION
Kansas City, MO
RECOGNITION
LEED Gold
2011 PCI Design Award "Best Office Building"
Capstone Award for Architectural Design.
CPG's Excellence in Concrete
ARCHITECT
HOK (formerly 360 Architecture) / BNIM Architects
CONTRACTOR
JE Dunn Construction
PHOTOGRAPHY
360 Architecture / John Iiams
Enterprise Precast Concrete, Inc.