4260 Cortex
St Louis, MO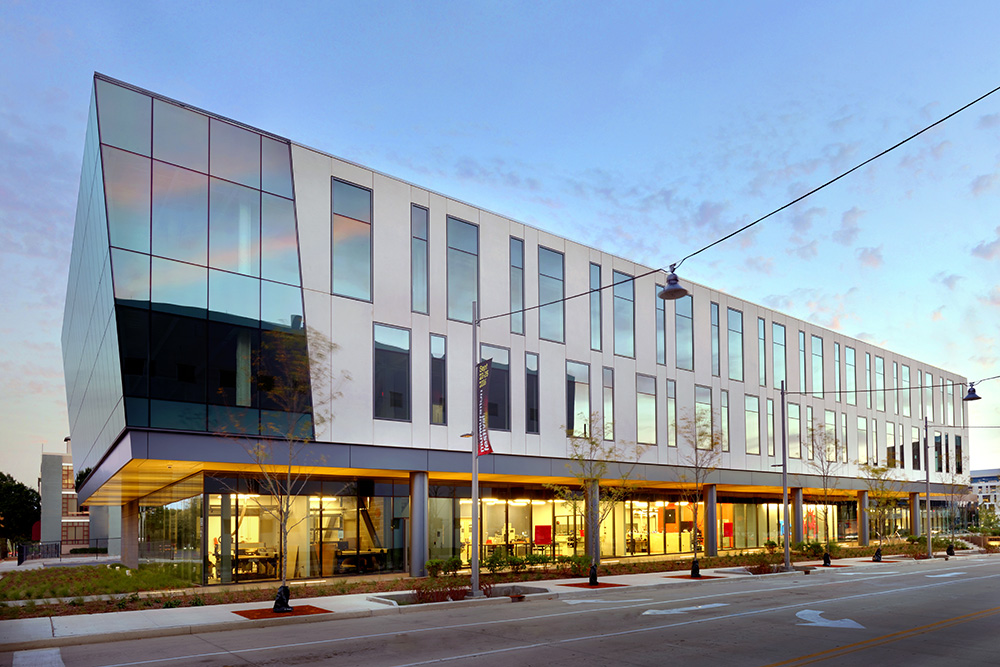 PROJECT
4260 Cortex
DESCRIPTION
This three story structure's building form was shaped by its site. The design carves, slips and stretches the first floor volume to create a pedestrian link from the district's edge to its center. The focus on the pedestrian scale helped to invigorate a walkable innovation community.
Precast concrete was selected as a material to contrast the glazing. The first floor uses charcoal colored precast with a horizontally striated formliner. The formliner was turned horizontal, from it's typical vertical use, to reinforce the horizontal orientation desired by the design team. The upper volume is clad in contrasting white, acid etched precast panels which contrasts with the dark precast and glass base.
The project was 12,700 SF of precast panels, totaling 155 pieces. The average precast square foot per piece was 80. Because of the design and highly architectural nature, our piece size was fairly small compared to a lot of the other projects that Enterprise Precast does.
View a one-minute project case study video
LOCATION
St Louis, MO
RECOGNITION
2018 PCI Design Award "Best Mixed-Use Building"
ARCHITECT
CannonDesign
CONTRACTOR
Tarlton Construction
PHOTOGRAPHY
Gayle Babcock of Architectural Imageworks, LLC