Mercy Joplin Hospital
Joplin, MO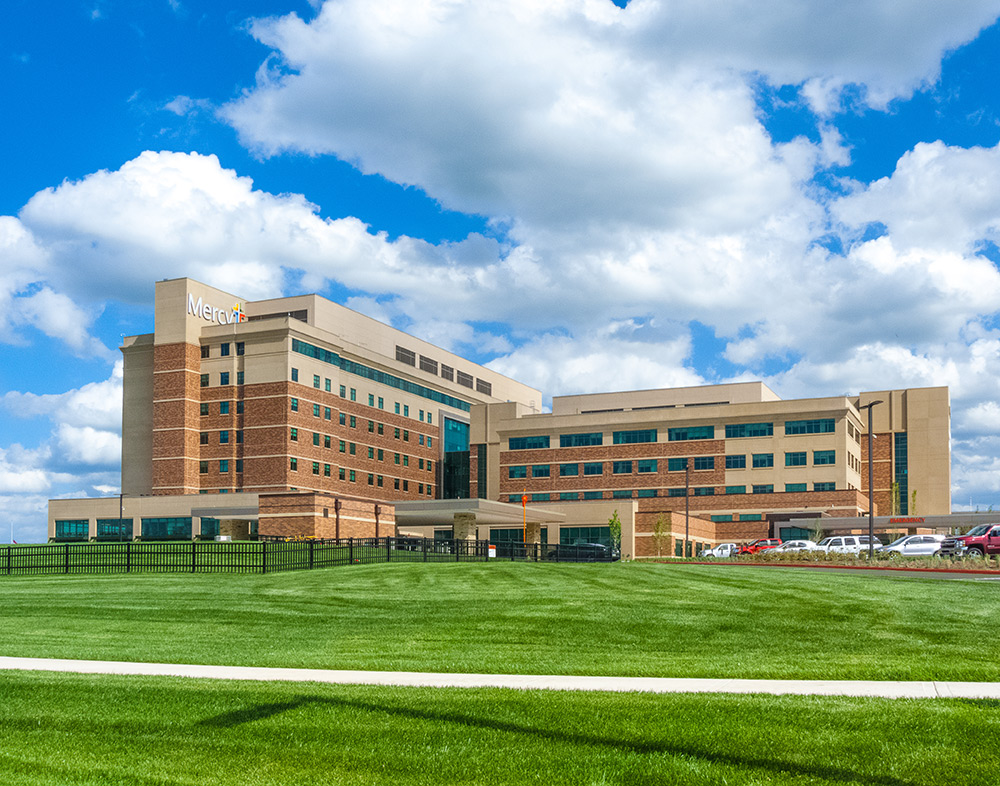 PROJECT
Mercy Joplin Hospital
DESCRIPTION
On May 22, 2011, an EF-5 tornado tore through Joplin, Mo., demolishing dozens of buildings. The town's multi-level hospital, actually stood through the storm, but sustained significant damages, necessitating that it be replaced. Less than four years later, a brand-new, state-of-the-art $345 million hospital has opened its doors, setting a new standard for tornado readiness.
After the storm, an assessment of the original hospital showed that while all of the precast concrete architectural cladding exterior on the building held, many brick and block walls failed as well as most of the glass. When the design team began creating plans for the new hospital, they started with the part of the original structure that worked— precast concrete —then they looked for ways to improve it. To achieve a storm-hardening design, the new structure included a durable exterior cladding of precast concrete, and smaller punched window openings with a high-impact glass secured by the precast concrete to increase wind loads.
In addition to durability and resiliency, the 136,000 square feet of precast concrete also helped with the schedule and aesthetic goals. The owners needed the hospital to be replaced as soon as possible so they could once again serve this vibrant community. And they wanted a solution that made a strong visual statement. Using precast concrete with a combination of thin brick and exposed integral color precast with and acid etch finish enabled them to achieve all of these goals.
The lessons learned from rebuilding this hospital have and will continue to have an impact on how owners, architects and engineers look at designing and building hospitals for many years to come.
LOCATION
Joplin, MO
RECOGNITION
2015 PCI Design Award "Harry H Edward Industry Advancement" Honorable Mention
AGC of Missouri Keystone awards, Project of the Year 2015 (Mid-America Class)
ENR Midwest – Best Healthcare project of 2015
ARCHITECT
HKS
CONTRACTOR
McCarthy
PHOTOGRAPHY
Jacia Phillips | Arch Photo KC