Polsinelli Headquarters and Hotel fontaine
Kansas City, MO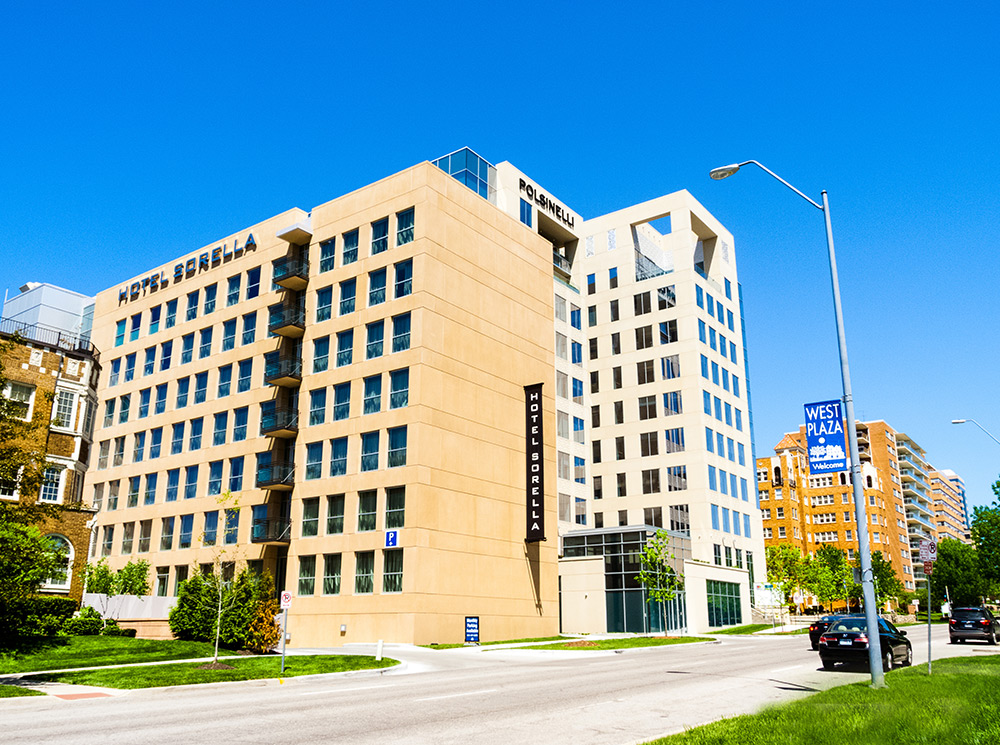 PROJECT
Polsinelli Headquarters and Hotel Fontaine
DESCRIPTION
The project was originally launched as the West Edge development. It was envisioned as a hotel with a connecting link to the headquarters of a major advertising agency, but midway into the project the contractor and developer parted ways and the site was abandoned. Three years later, the project was revived. It had a new owner, who brought a new vision and a new anchor tenant for the office building. However, meeting the requirements of the new owner and tenant would require substantial rework.
Two teams were brought on board for the second phase of the project: one to tear down and redesign the office building and the other to update and complete the half-finished hotel. Precast concrete systems were used on both facades to create a unified vision that would also meet the client's cost, schedule, and durability requirements. When the project was faced with major challenges and changes well into construction, the modular flexibility and adaptability of a precast concrete cladding solution helped tremendously.
The previously proposed office building featured an atrium and an office configuration that was uniquely developed for an advertising agency, but the space would not have worked for the new tenant, the Polsinelli Law Firm, which wanted a more traditional design, so the structure built in the first phase was torn down and HOK designed a new 10-story structure that would sit atop the already finished parking structure.
The new building features a light white, acid-etched precast concrete facade that matches the hotel. The designers used an Italian-style formliner with an intricate infill pattern to mimic the Spanish heritage of the Country Club Plaza district, where the building is located.
"The plaza is very ornate with a lot of terra-cotta tile and masonry," says Sandy Price, project designer for HOK. He wanted the facade of the office building to reflect that historic context, but with a modern, durable material that would be quick and cost-effective to assemble. "Precast concrete was the obvious solution.". The precast concrete panels are also much lighter than a masonry solution, he said. That was important because the building was threaded into the foundation of the parking structure beneath it, and weight was a primary concern. "Using a precast concrete system definitely lightened the load."
View a one-minute project case study video
View the Opening Ceremony project case study
LOCATION
Kansas City, MO
RECOGNITION
2014 PCI Design Award "Best Office Building"
ARCHITECT
HOK (formerly 360 Architecture) (Office Building)
GouldEvans (Hotel)
Draw Architecture + Urban Design LLC (Hotel, Assoc. Architect)
CONTRACTOR
JE Dunn Construction
PHOTOGRAPHY
Jacia Phillips | Arch Photo KC