MD Anderson Cancer Center
The Woodlands, TX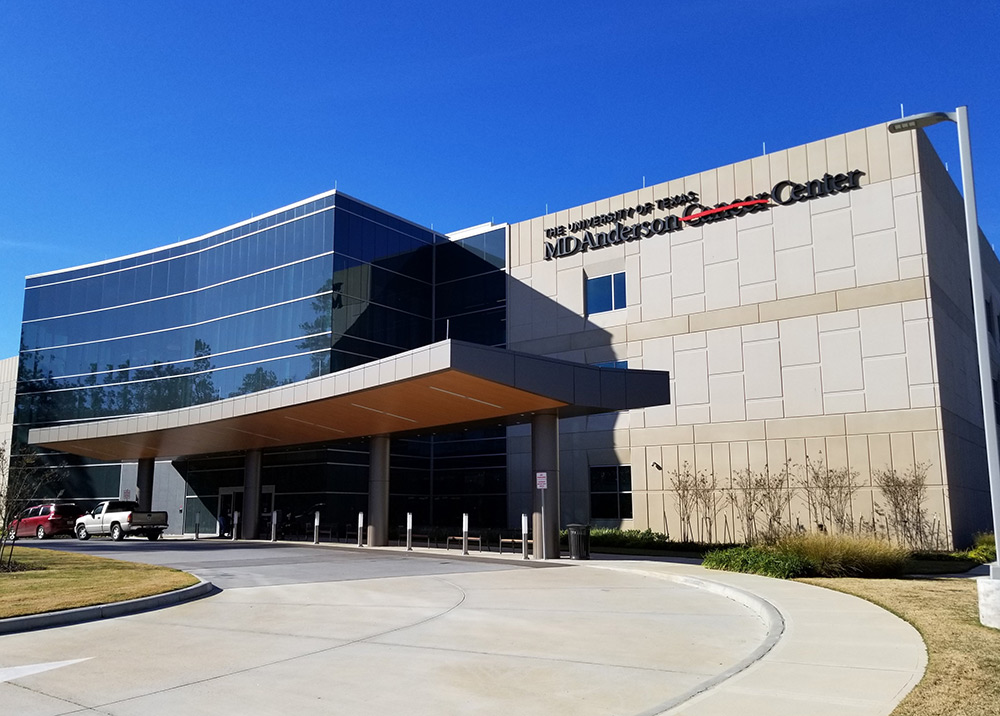 PROJECT:
MD Anderson Cancer Center
DESCRIPTION:
The University of Texas MD Anderson Cancer Center (commonly referred to as MD Anderson Cancer Center) is a comprehensive cancer center in Houston, Texas. It is one of the original three comprehensive cancer centers in the country. It is both a degree-granting academic institution and a cancer treatment and research center located at the Texas Medical Center in Houston. It is affiliated with The University of Texas Health Science Center at Houston.
To respond to population growth and convenience of treatment, MD Anderson Cancer Center chose to expand to the master planned community of The Woodlands, Texas located 30 miles to the north of Houston.
The new facility was developed by the Howard Hughes Corporation and designed by WHR Architects, Houston. Houston based Vaughn Construction served as the General Contractor. Construction took place from December 2017 to April 2019.
The 3-story facility features a façade consisting of 6" two tone architectural precast with both sandblast and acid etch finish. The Architect created interest in the elevations by tapering the precast at the punched window openings allowing the glass to recess inward from the face of the structure. Interest was also established by incorporating a horizontal and vertical reveal pattern in the architectural precast.
Enterprise Precast fabricated and shipped the 227 architectural precast components from its manufacturing plant in Corsicana, Texas. Installation took place at night utilizing the jobsite tower crane.
LOCATION:
Houston, Texas
RECOGNITION:
The Precast Manufacturer's Association, 2019 Best of Precast, Best Healthcare Building
ARCHITECT:
WHR Architects
CONTRACTOR:

Vaughn Construction
PHOTOGRAPHY:
Enterprise Precast Concrete
View a 90 second project case study video