Johnson County Courthouse
Olathe, KS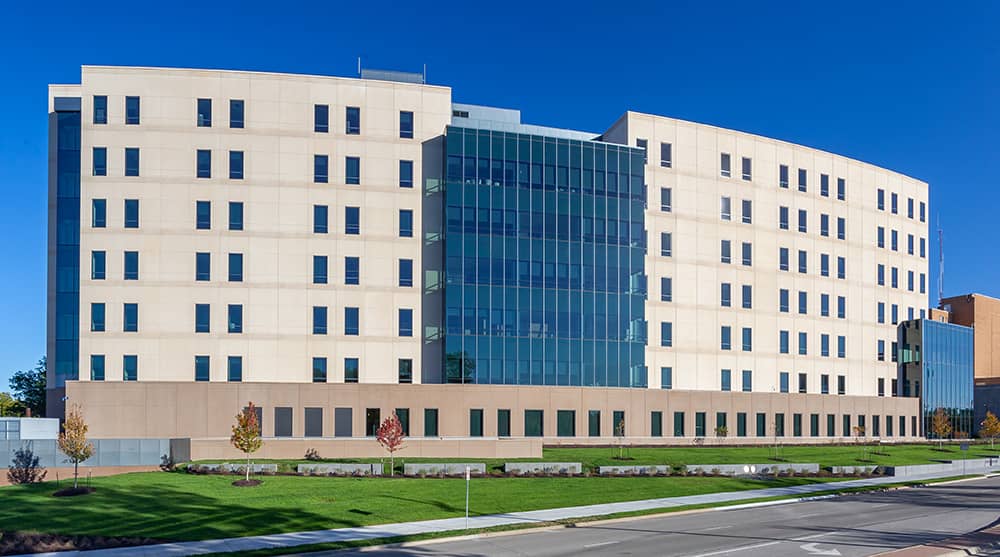 PROJECT:
Johnson County Courthouse
DESCRIPTION:
In January of 2021, the Kansas 10th Judicial District opened the newly built Johnson County Courthouse. It replaces a severely outdated courthouse which did not have: proper accessibly, privacy, circulation or adequate space in general. The new facility consists of 68,652 of precast concrete cladding panels with a combination of sandblast and acid etch finishes. The primary buff colored precast façade is accented by a brown precast base. A gentle curve was applied to the West (street side) façade adding interest to the large, monolithic structure.
After a thorough budgeting process Enterprise Precast Concrete was brought on board relatively early in the process to assist: the county, the architects and contractor to achieve the most optimum and efficient design. The all-weather construction capabilities of precast install allowed for a fast-track building process.
LOCATION
Olathe, KS
RECOGNITION
KC Business Journal Capstone Award (2021)
DBIA-MAC Project of the Year (2021)
AGC of Kansas: Award of Excellece (2021)
ARCHITECT
TreanorHL and Fentress
CONTRACTOR
JE Dunn Construction
PHOTOGRAPHY
Jacia Phillips | Arch Photo KC
CASE STUDY
View a Project Case Study Video