Kiewit Industrial Headquarters
Lenexa, KS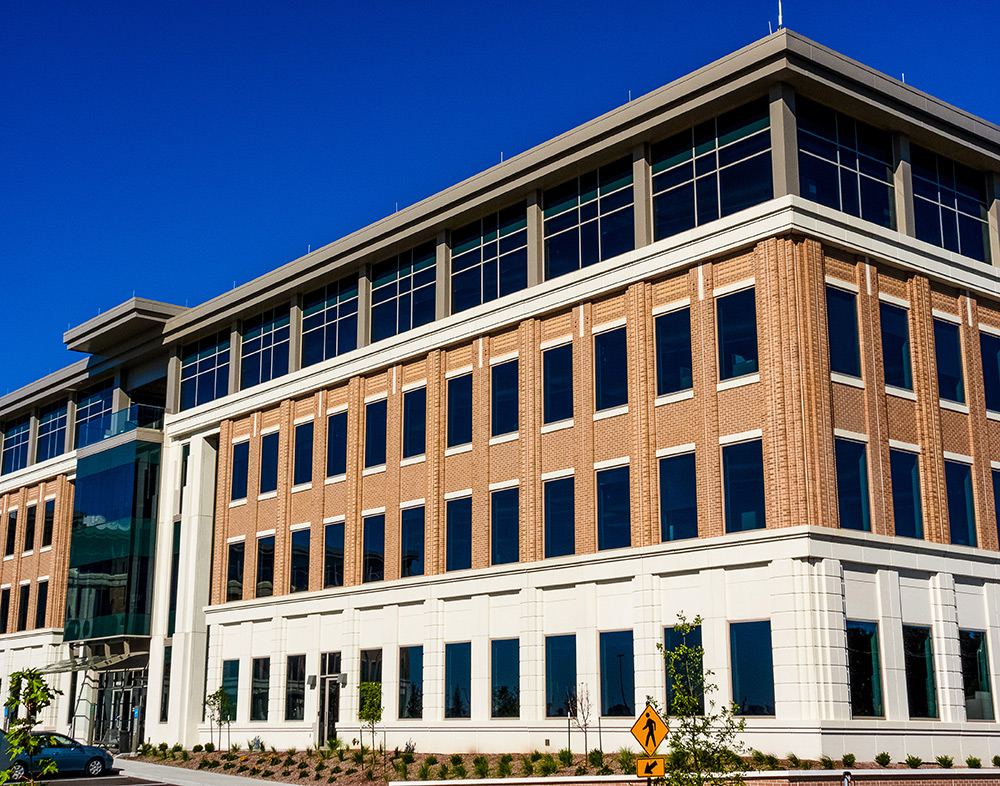 PROJECT
Kiewit Headquarters (formerly Perceptive Software Headquarters)
DESCRIPTION
This four-story precast office building serves as the headquarters for Kiewit. It's was the previously the headquarters for Perceptive Software. From a precast standpoint: A unique aspect of this project is the sheer level of detail on the exterior facade. While there was a lot or repetition, the amount of bump-outs and form work on this project was extensive. A combination of precast thin brick was used with exposed acid etch finish (and glass openings) to make up the overall look.
Orginally envisioned as a masonry project, this was switched to architectural precast concrete to address budget and schedule concerns. To further maximize the efficiency, Enterprise Precast Concrete, provided design assist services that included advising changing the project panelization (from a series of small column and infill pieces) to extra large wall panels with punched openings. This reduced the number of overall pieces by 80%.
The two buildings (attached by an atrium essentially making them one large "L" shaped building), are a traditional architectural style with stone and brick detailing, with a four-story glass atrium where they meet at the corner to then frame the street. Upon initial approach of the building, a very large scale architectural precast logo is used to create a monumental entrance and accentuate the overall theme.
The project as a whole "Succeeded beyond the wildest expectations of anyone", Indicated the architect's leading designer principal who continued, "Looking at it, you can't tell it's not brick. This allowed us to get a traditional looking building, complying within the rigid urban design guidelines of the 'City Center Development.'"
LOCATION
Lenexa, KS
RECOGNITION
LEED Certified Building
ARCHITECT
Klover Architects
CONTRACTOR
JE Dunn Construction
PHOTOGRAPHY
Jacia Phillips | Arch Photo KC (finished photos)
Enterprise Precast Concrete (yard photo)