Block 38 /Catylst One Building
Lincoln, NE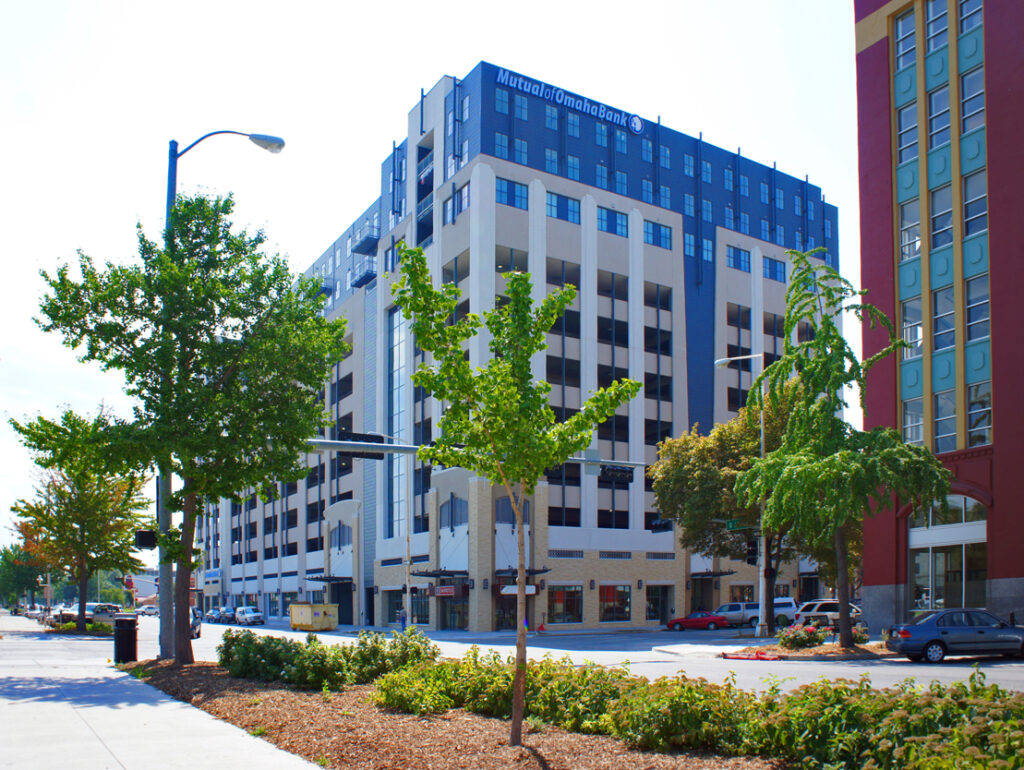 PROJECT
Block 38 Catalyst One Building
DESCRIPTION
The 6 story cast in place parking structure supports three stories of steel framed apartments above the garage space. The architectural precast concrete creates an upscale environment which includes buff and tan colored precast spandrels. Entrances to the facility were accented with a polished precast to mimic a polished stone. The project included 80,000 SF of architectural precast panels that are utilized as a vehicle barrier system and an exterior architectural element. Enterprise also provided load bearing stair walls and precast stair and landing units.
LOCATION
Lincoln, NE
RECOGNITION
ACI – Nebraska: Award of Excellence
ARCHITECT
Sinclair Hille Architects
CONTRACTOR
Sampson Construction Company
PHOTOGRAPHY
Sampson Construction Company/ Enterprise Precast Concrete, Inc.