46 Penn Centre
Kansas City, MO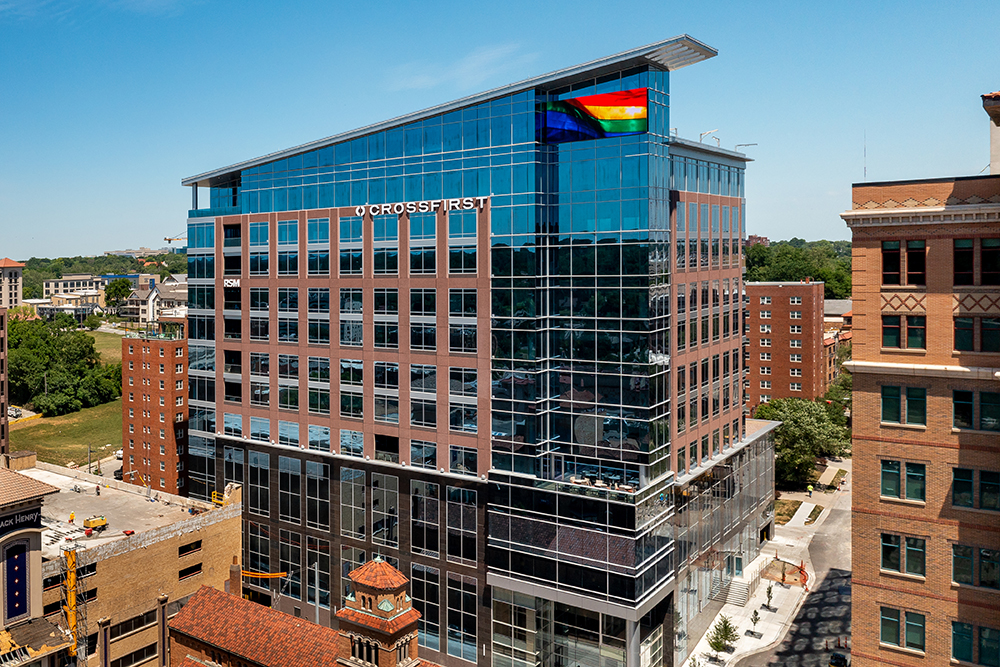 PROJECT
46 Penn Centre
DESCRIPTION
46 Penn Centre is a 14-story high-rise corporate headquarters. It features eight stories of offices placed above six stories of parking (with an additional 2 levels of parking below grade). This building is the newest addition to the skyline of the famous Country Club Plaza area in Kansas City. It was strategically located on the outside perimeter so not to interrupt the smaller scale harmony of the existing buildings within this historic district.
The exterior is a contemporary design with monumental glass accenting the key design feature of architectural precast concrete. The precast is exposed with a combination of retarder, acid etch and sandblast finishes. It features multiple integral colored mix designs. At the base, granite cladding is cast into the precast, blending perfectly with the surrounding historical buildings. The two-story main entrance lobby features a glass-curtain wall to take advantage of their great views of the Country Club Plaza.
Enterprise Precast Concrete worked with the architect, contractors and developer from the earliest phases of the design conception. This project was ultimately produced out of two different precast production facilities. Integral color panels were produced in Omaha, Nebraska while the granite faced panels were produced in Corsicana, TX.
LOCATION
Kansas City, MO
RECOGNITION
KC Business Journal – Capstone Award (2021)
ARCHITECT
Hoefer Welker Architects
CONTRACTOR
McCown Gordon Construction
CASE STUDY
Click here to view a 2-minute project case study video
AERIAL VIDEO FOOTAGE
View 30-seconds of aerial footage
Mike Raymond | Heartland Drone Company
PHOTOGRAPHY
Jacia Phillip | Arch Photo KC