Freight Quote Headquarters
Kansas City, MO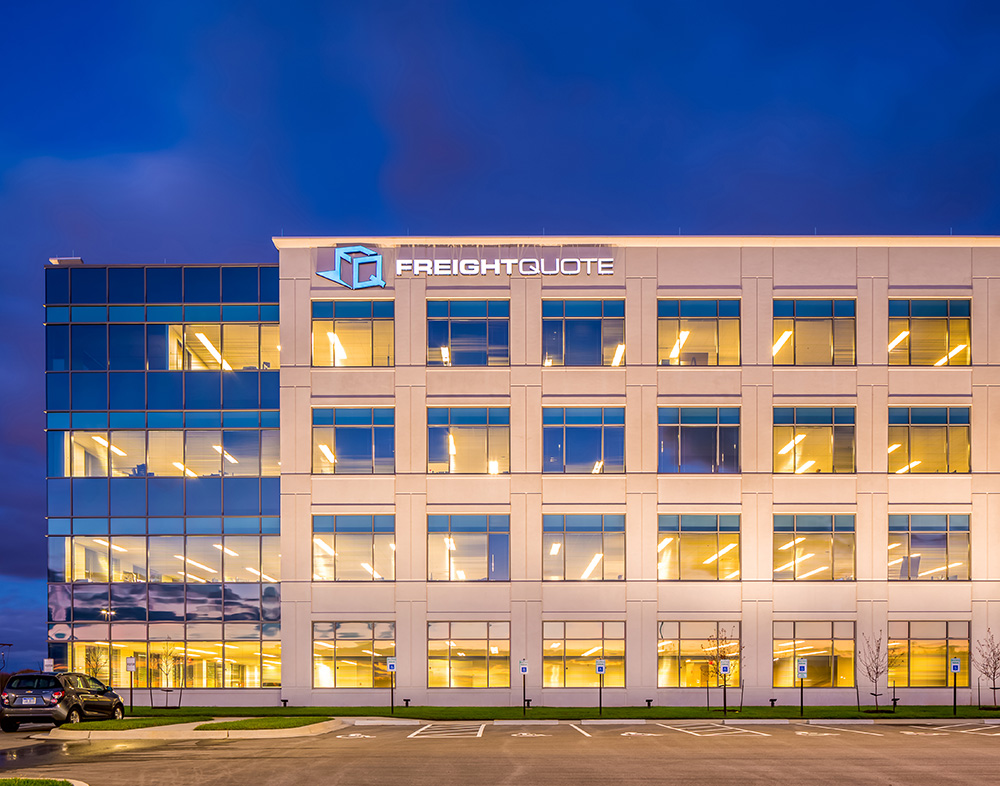 PROJECT
Freight Quote Headquarters
DESCRIPTION
When a major shipping and logistics company went to develop their new company headquarters, time was of the essence. As with many projects Enterprise Precast Concrete was brought on board early for budgeting and design assist services. This allowed the project to be secured in Enterprise Precast Concrete's production schedule while ensuring that the panelization and detailing was going to be as efficient as possible.
Despite being a high-end office. The repetition of simple forms, precise detailing allowed this to be a very efficient and economical project. It also helped meet the goals of an extremely fast track installation.
LOCATION
Kansas City, MO
ARCHITECT
Opus AE Group, L.L.C.
CONTRACTOR
Opus Design Build, L.L.C.